Johanna Jellici voice/synth&electronic soundscapes/lyrics
Jochen Baldes ts/comp
Michael Gassmann flh
Yves Theiler p
Rafael Jerjen b
Moritz Flachsmann visuals
Jellici Baldes Space Tracker, shows what jazz can be in the 21st century. The quintet finds their very own musical language, which melts together organic electronics and acoustic tone colors to create a new sound. Instead of expectable schemata, there are surprising connections between composition and improvisation, carried by subtle rhythmical structures and an intoxicating groove.
Gigs:
03.11.2019
Moods, Zürich CD Release « The Journey»
28.04.2019
Erlangen (D)
05.09-07.09.2018
CD recording, Hardstudios Winterthur, produced by SRF II, UNIT Records
07.09.2018
Fantoche Festival, Baden (CH)
31.08.2018
Esse, Winterthur (CH)
18.08.2018
Festival nel Verde, Brezzo di Bedero (I)
26.01.2018
Kino Royal, Baden (CH)
11.04.2017
Moods, Zürich (CH)
Outer Space – from the Album «The Journey» Unit Records 2019
Condensate – from the Album «The Journey» Unit Records 2019
Drifting – from the Album «The Journey» Unit Records 2019
Teaser short Version

Teaser long Version

Spacetracker @Festival nel verde, Brezzo (I)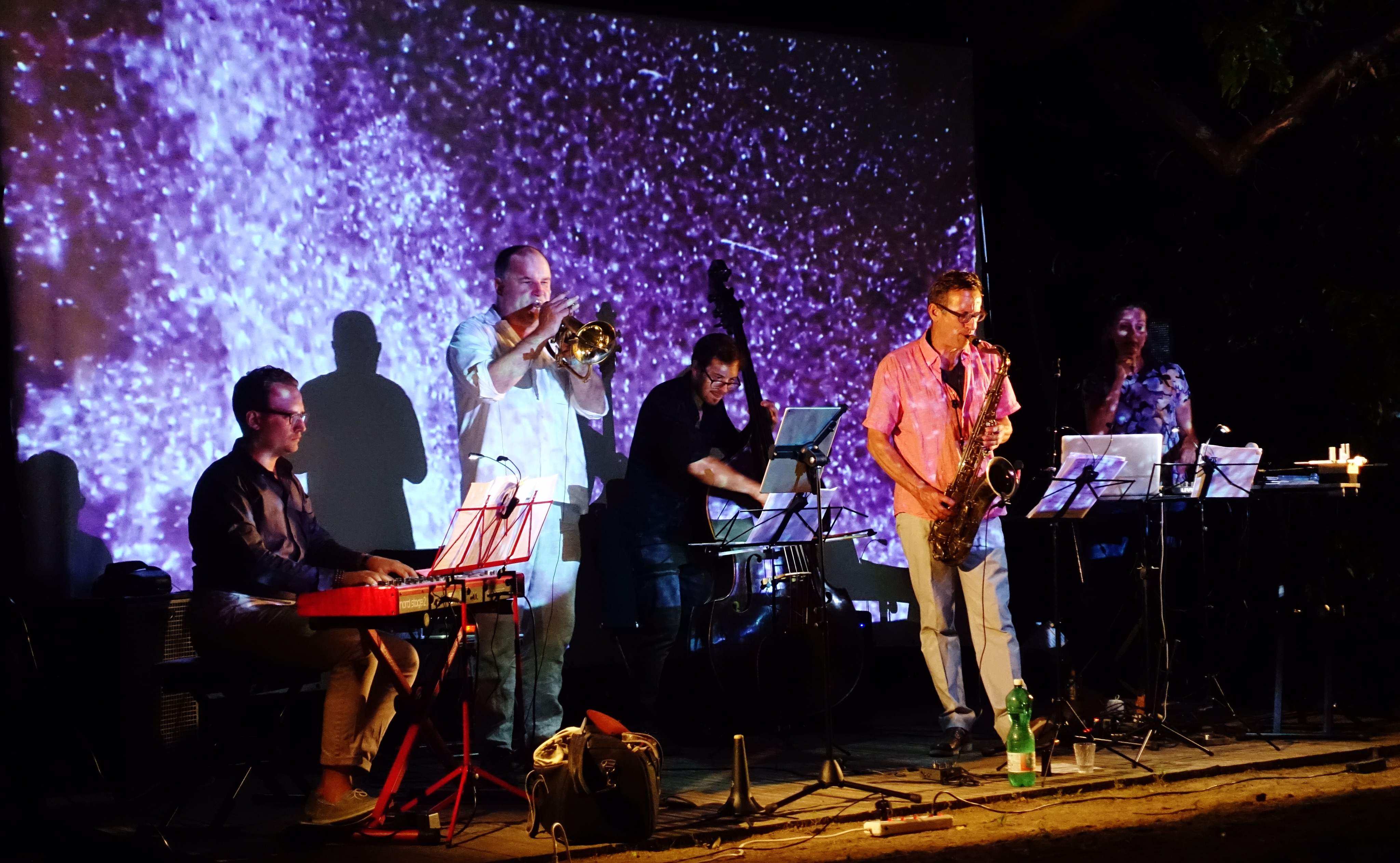 Spacetracker @Moods Zürich (CH)